BELOVED BY SOME OF THE WORLD'S MOST FAMOUS MEN AND WOMEN
In todays media orientated world there is an increasing pressure for celebrities to continuously look good. Frequently photographed, today's A-listers are obligated to keep looking their best. With such an expanding industry, stars have the means to seek out the very best: in fitness and in fashion, in stylists and in skincare.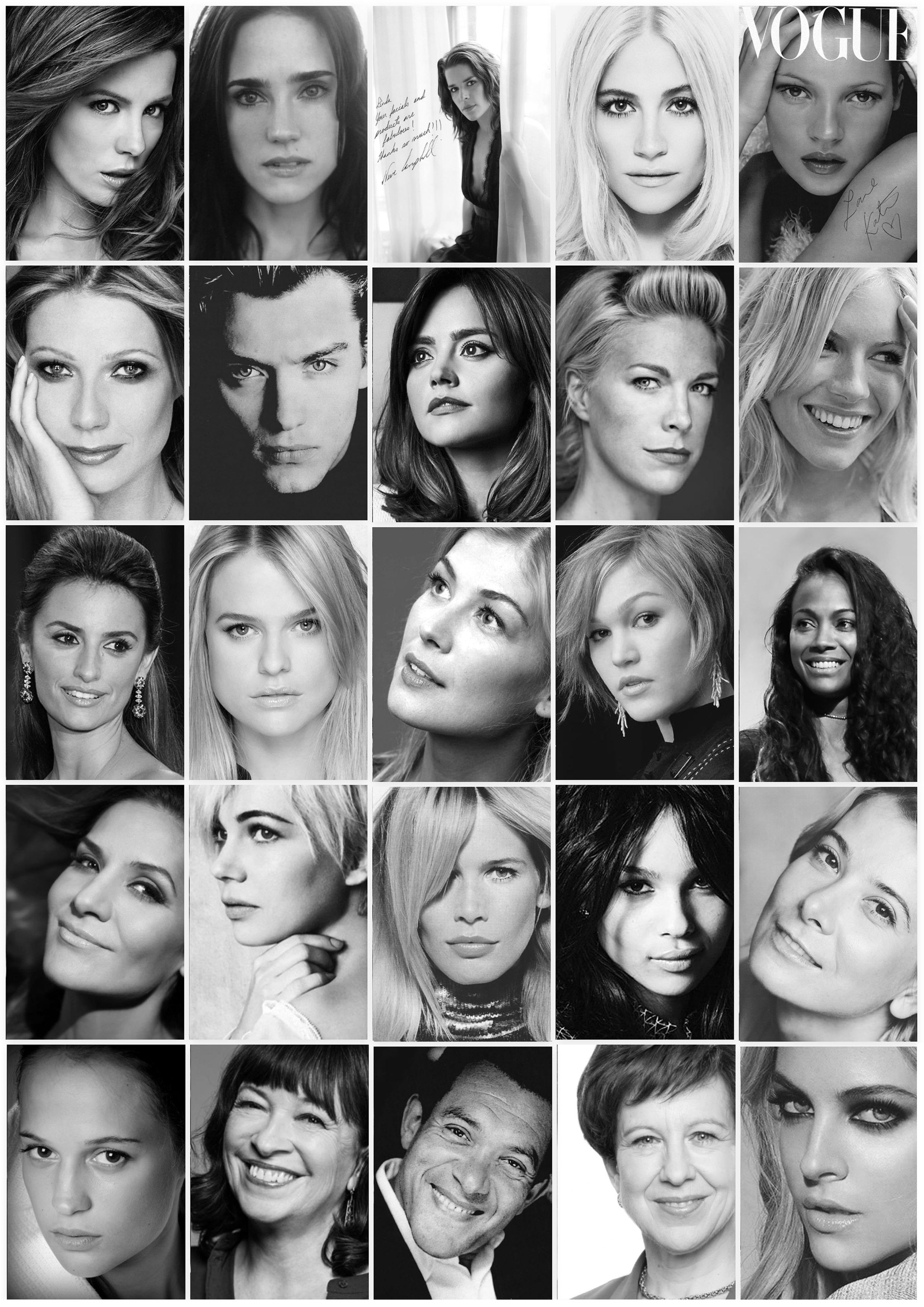 THE RED CARPET FACIAL
London facialist Linda Meredith has a waiting room as star studded as any Hollywood red carpet. With hundreds of celebrities, socialites, Royals and it girls amongst her most loyal clients – her phone number is in the black book of every A-lister looking for that extra glow. She continues to treat the most celebrated faces in the world. All images displayed, are gifted and signed imagery by noted clientele, for treatments undertaken at the Linda Meredith Skincare Beauty Clinic in Knightsbridge. They are visible only as a reflection of this fact and in no way state endorsement for products or treatments.
MEDIA & PUBLIC RELATIONS
Linda Meredith Skincare generates a great amount of media attention, with regular placements in Vogue, Tatler and Harpers amongst others, and for two reasons: Linda Meredith facials and products have long been the darling of the UK's top beauty editors, as well as Linda Meredith's legendary and star-studded client list. This, along with mainstream newspaper features and their online variants, celebrity endorsements on their own social media and in interviews, have long played a vital part in increased interest and brand awareness.
SOCIAL MEDIA
Recently, Linda Meredith has shifted towards a stronger Digital and Social Media presence to provide a platform to better project the ethos of the brand, in turn also providing better support for our global partners. The social media platforms allow not only for greater outreach but also a more personal and immediate connection to the brand, allowing Linda Meredith herself to return client queries and share key points with her followers.
Follow us on: