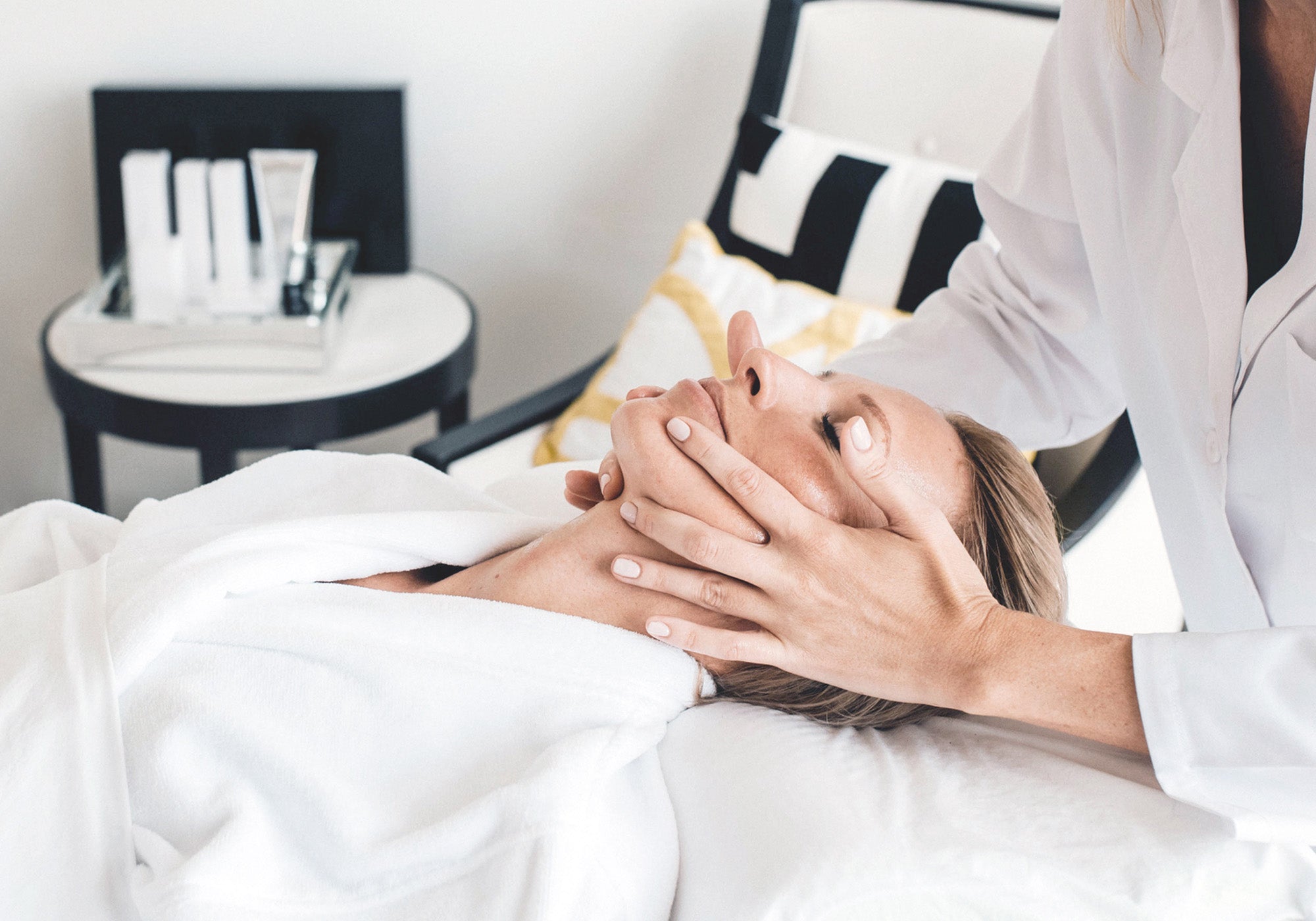 Linda Meredith Facials
The Natural Algae Facial
The Natural Algae Facial is available at our Knightsbridge Clinic and select Linda Meredith Spa's Globally.
For Knightsbridge, London bookings, please book your appointment online using the button below, alternatively call us on 0207 225 2755.
KEY BENEFITS & FACIAL INFORMATION
THE NATURAL ALGAE FACIAL
Detoxify and re-balance the skin whilst combating the effects of air pollution. It is common knowledge that air pollution affects our health. Research has shown that toxic organic particles can absorb into the skin, once this happens our skin is vulnerable to bacteria and free radicals causing premature ageing.
The LM approach has always engaged the forefront of skincare in the 21st Century. The existing portfolio of treatments have been designed to clean and naturally remove the build-up of dead skin cells on the surface in order to deliver essential nutrients to maintain a healthy balance. However, this latest attack on our skin's defences requires a new objective. This has led to the first facial treatment to significantly detoxify and rebalance the skin at the surface level.
The Natural Algae treatment is designed to diffuse and remove any toxins which have been absorbed and then strengthen our protective layer. Clinical tests show breakouts diminish, skin appears significantly brighter and mature, fair skin looks younger. An amazing naturally occurring breakthrough for healthy glowing skin
3 MAIN COMPONENTS
1: Natural Algae Massage Gel
Based on brown algae, alginic acid & natural polysaccharides.
Detoxifies & re-balances skin (blemish free).
Deeply hydrates, purifies and refines skin, smoothing lines and wrinkles.
2: Natural Algae Mask
The brown algae acts as a delivery system for calcium and sodium ions.
Lifts, revitalises and contours.
Plumps and firms, instantly hydrates.
3: Activator Liquid
Hyaluronic acid, red algae and lactic acid.
Boosts hydration, plumping lines and wrinkles.
Lifts and firms, evens out skin tone and balances PH-value.
'Results are amazing' - Good Spa Guide
'Results are amazing' - Good Spa Guide
'London's Best Facials' - In Style Magazine
Taking your treatment home
At-Home Treatment Kit
A popular alternative for clients unable to visit one of our Spa's or Boutiques, is our 'at-home' treatment kit. A small, yet powerful first step into the world of Linda Meredith Facials.
This collection features 3 products from the LM range perfectly suited for your homeware routine. For support or additional information, kindly use the chat button below, alternatively email us at contact@lindameredith.com
Discover Facial Products